Irish Laser Master, Sean Craig, Lennon Racewear 2019 Review
Another warm, dry year with Lennon Racewear!
Well, another great sailing season in 2019, with Lennon Racewear (LRW) making life much easier as the years roll by for this Laser Grand Master sailor! Whether it was winter racing, the ropey Irish summer or overseas events on the Med, my Lennon kit was there for me again.
In fact, I have all four tops in the current LRW range now after adding the "hot top" (2.5mm Thermalite DrySystem Top) to my collection. It's a further improvement on the 2mm Top and even more comfortable. In terms of long johns, I alternate between my Thermalite and Superlite. The latter doing the business in hot conditions twinned with the light grey 1mm Superlite top. My Merino Thermal Base Layers have been great again and, finally, what about those 2.5mm LRW wetsuit socks? They're unreal in winter – incredibly warm and the join/overlap with your long john allows zero water ingress, even when launching!
Results-wise, 2019 was fine with some real highlights. After retaining my Irish Masters title in May, I got a good 3rd overall (all age categories) at the Barcelona Masters in June. Here I am below wearing my Lennon World Champions t-shirt! I won the breeziest first race, in epic wavy conditions, just catching a Spanish sailor with a big wave coming into the last mark.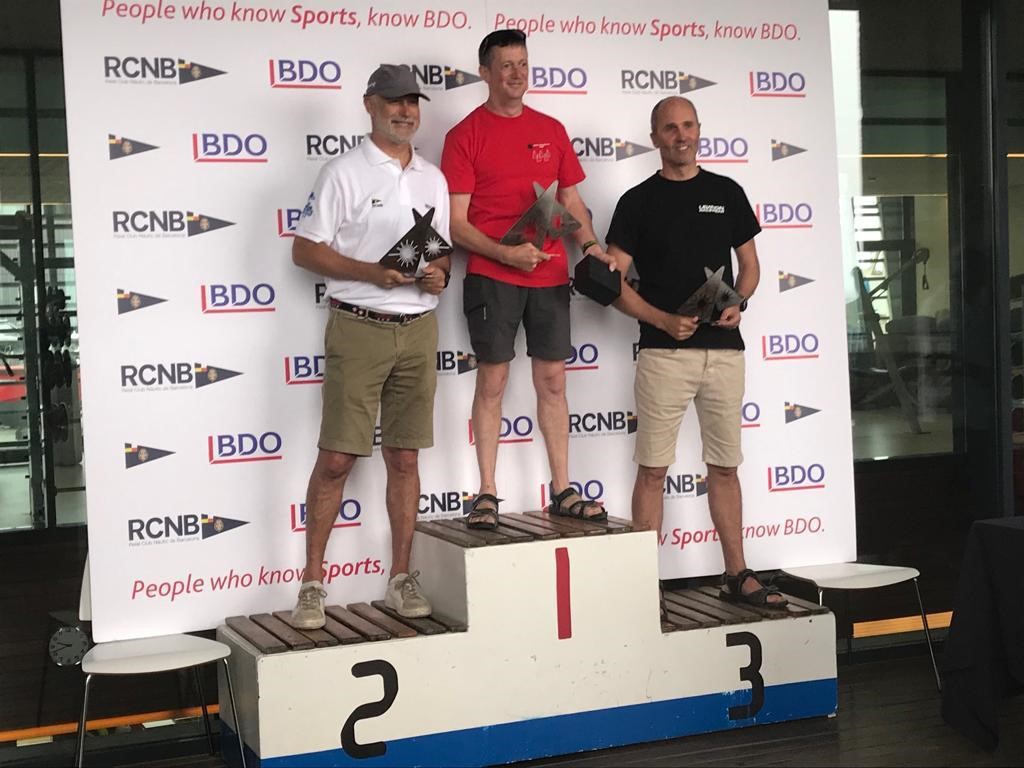 Later in the season at both the Europeans and Worlds I had costly black flags, but still ended up 10th overall in both. I suppose top ten is bit of a benchmark so that's OK but it's still a case of what might have been. There's a top 3 or top 5 in there somewhere, just need to string a full week together. However, I did have bit of a psychological breakthrough with my first race win at a Master Worlds. I backed a hunch to stay left of my bunch on the second beat and held a 30-metre lead for the rest of the race, despite some biggish shifts and a very patchy, nerve-wracking last run. Yes!! Big fist-pump at the finish and even a little tear, but I think that was more about my Old Mum passing away a fortnight before and I suddenly realised I wouldn't be phoning her with the news that evening.
People in our club in Dublin have really latched on to LRW. Marco, Owen, Conor (Clanno), Chris, Judy, Shirley and my own son Stephen (see below) have all taken the plunge and have nothing but praise for this amazing sailing gear. I reckon the new youth line of LRW will prove very popular with our younger club members.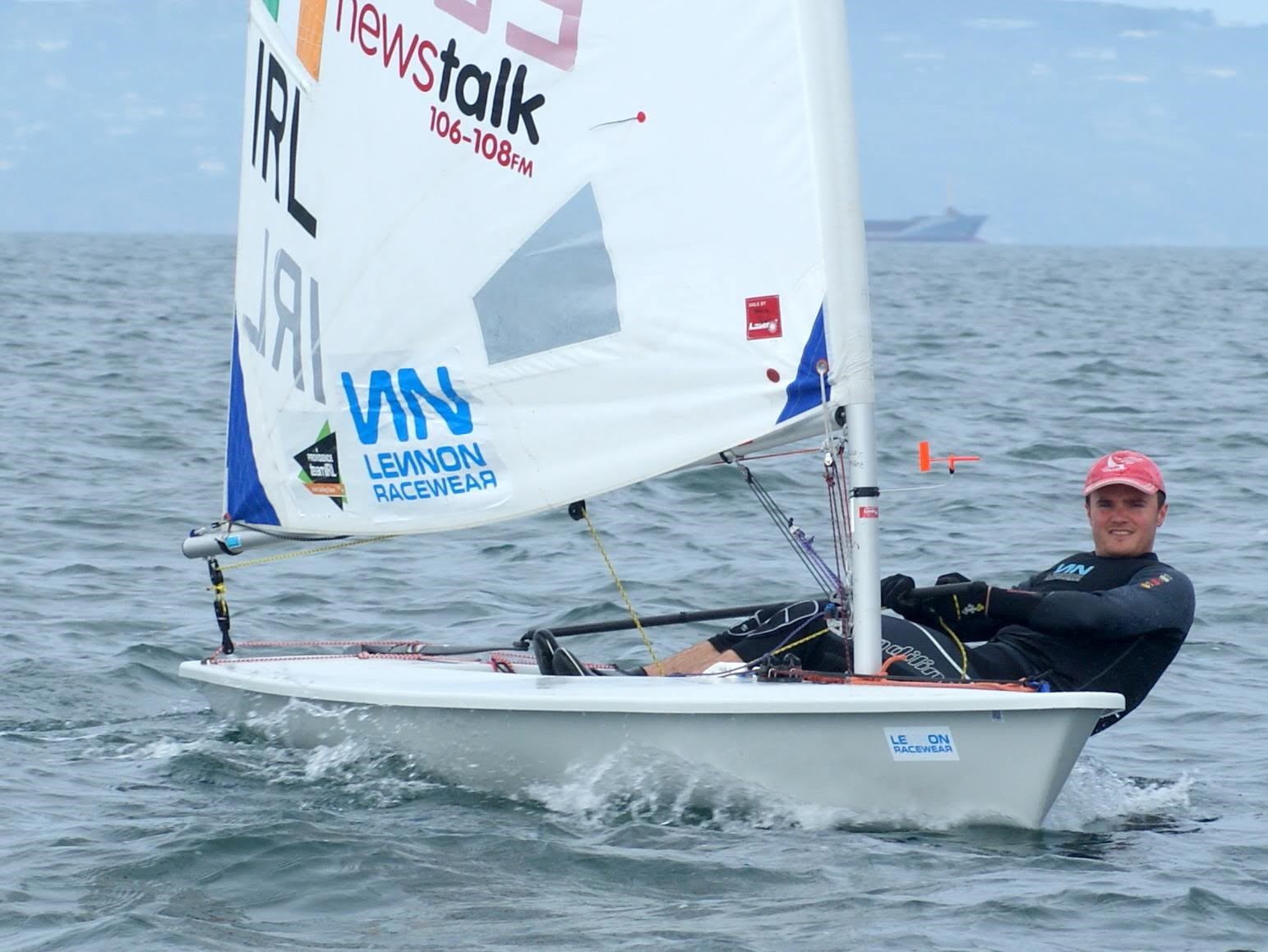 I'm getting a bit of winter sailing in now but before Christmas we had virtually no wind so it's not ideal preparation for my next event, the 2020 Laser Master Worlds at Geelong, just outside Melbourne, in March. Our other son is studying in Melbourne so we're heading down for 3 weeks, including a big motorhome trip. I'm assuming it's a Lennon Superlite regatta, kit-wise, but I hear radical weather changes are a feature down there. "The Change", I think the locals call it, so I best throw in my 1.5 mm mid-range top, just in case.
Fair winds to all in 2020, especially my fellow Lennonites and Lennonistas!