Glen Truswell Int. Canoe flyby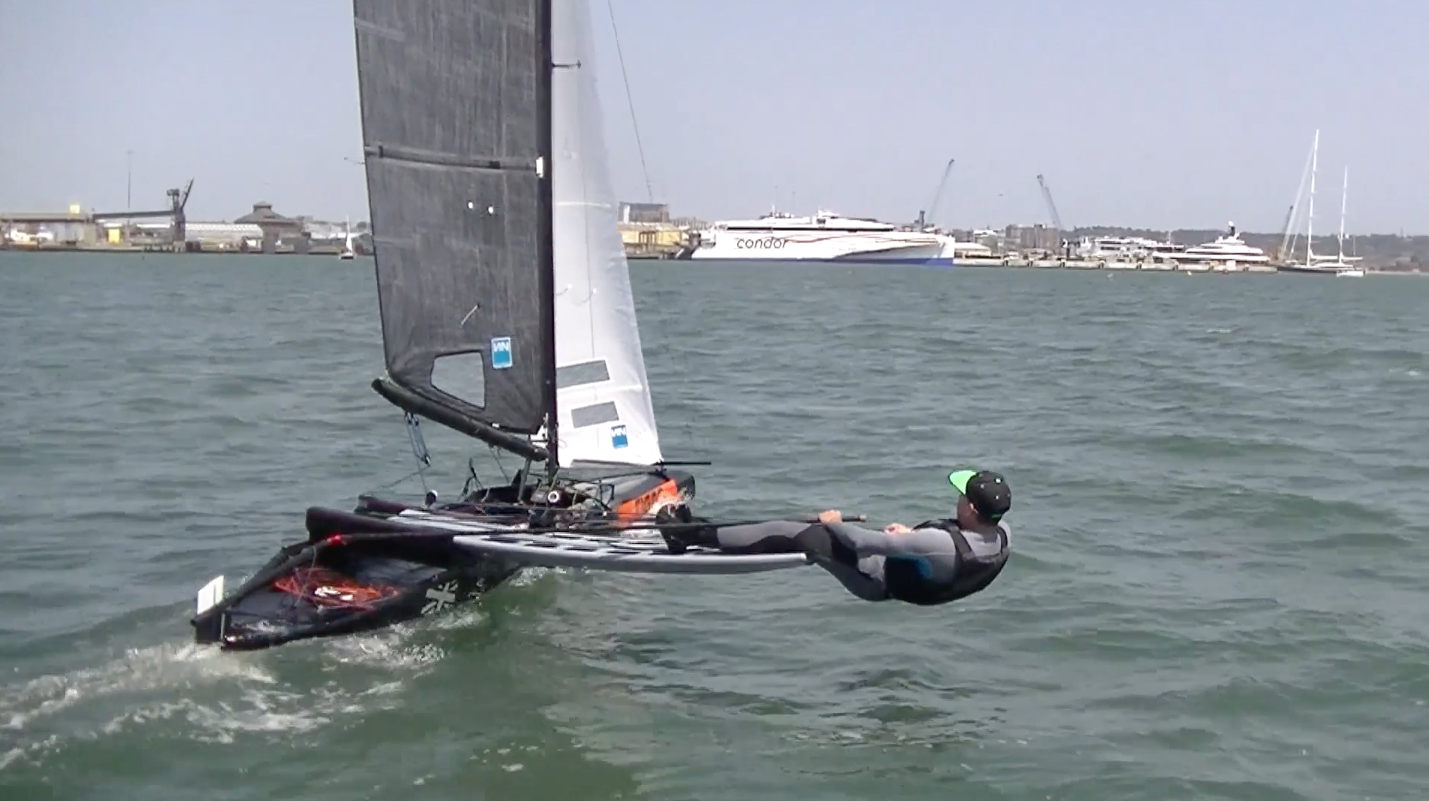 Glen now has a few miles under his belt testing and developing his all new International Canoe - featuring a rotating mast and filament "film less" laminate, Aramid and Dyneema blend. Almost un tearable, very low stretch ( 30% less than comparable Aramid film / film laminates and 20% lighter !!
I asked Glen to let me know how its going on the sail front - his response is below.
"I've been out in the new I.C about 12 times now and I am pleased to say I am absolutely delighted with the sails thanks Mike.
I don't know how you've nailed it in a "one-er" but I am sure not going to complain!
The mainsail design you've come up with in that new material (I still don't really understand what it is?) is absolutely sublime, I often find myself looking up at the rig before just laughing! I just cannot believe how right it looks across the entire wind range. No sail has ever had that effect on me…………as you well know!
The jib is also pretty bloody good thanks, I'd tweak the principle dimensions (I provided you with) very slightly next time, but that's it.
In summary, I've got plenty of equipment development and sailing to do in order to get up to world class race pace, but sails aren't on my jobs list."